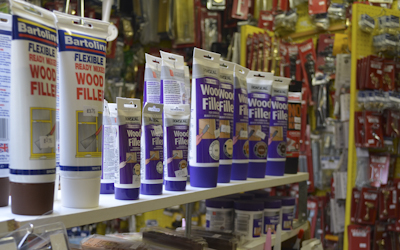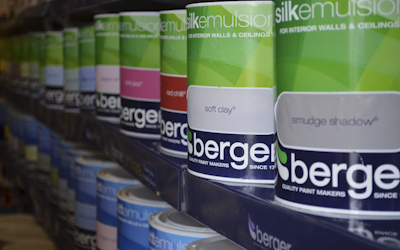 We have a good range of hardware, stocking Securit Hardware, Union, Yale and Ela locks. We have plenty of nails, screws, bolts and fixings. In paint we stock Berger, Johnstone, Dulux, Rustins and Cuprinol. We have paint brushes, rollers, fillers, mastics and sealants. Theres cable by the metre, sockets, switches, lampholders and trunking. Everything to get the job done!

We have a wide range of timber in various lengths, dowling and mouldings too. Plenty of sheet wood, plywood, hardboard and M.D.F in handy pre-cut sizes.

In the electrical department we have a range of kettles, toasters, irons, blenders and vacuum cleaners from various well known brands including Morphy Richards and Kenwood.

We have plenty of tools, stocking Stanley, Arrow, Faithfull and Silverline brands. You can fill your tool box with screwdrivers, hammers, chisels, spanners, staplers and all manor of gadgets. To make life a little easier we have a selection of Silverline power tools.

There are plenty of products in this department. Traditional mops, buckets, brooms, washing lines, ironing boards and airers to name just a few. We have all the cleaning products you may need including Astonish, Mr Muscle, Buster, Autiquax, Liberon, silver and brass cleaning products. All stocks in depth. Don't forget you will need cleaning cloths, dusters, J-cloths and scourers.

Gardening is a strong department of ours as we have all the garden tools you may need from wheel barrows to small gardening tools. We have plenty of weed killers and feeds for your plants. Compost, hoses and hose fittings are also well catered for. We haven't forgot our garden visitors with a good range of bird foods.

We have a good range of camping chairs and tables, also stocking tents, pegs, water carriers, water pumps, Fabsil, windbreaks, BBQ's and the gas.
If its not in stock, it soon will be !